The floating hills of Pluto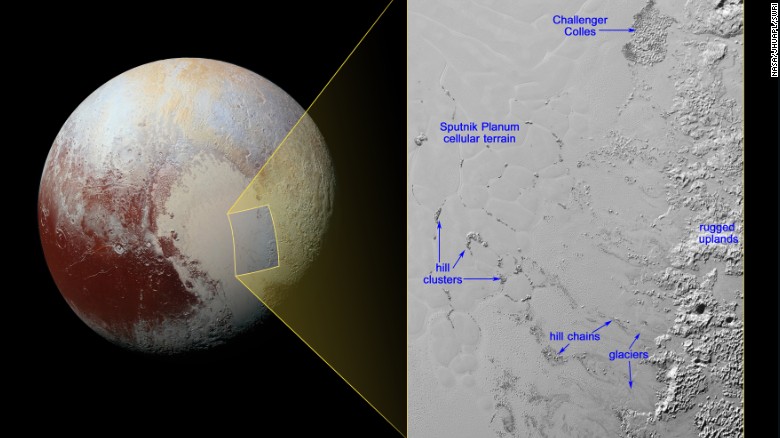 CNN : -
Pluto's icy wonderland keeps mystifying scientists.
On Thursday, NASA released a photo of what they are calling Pluto's "floating hills." The images were captured by New Horizons spacecraft during its historic 2015 fly by.
The hill clusters lie in a vast ice plain inside the dwarf planet's "heart" region. It's believed that the frozen formations stretch for miles. Experts at NASA theorize that the mysterious floating hills are fragments of water ice that resemble giant glaciers, similar to the icebergs we see on Earth, floating on Pluto's sea of Nitrogen ....