On Friday night, Wales achieved 100 percent lineout success, winning 11 from 11. You would expect that to achieve those figures Ken Owens would have to vary up the jumper he hits and the location of the throw.
Well, he didn't vary the jumper. He threw to Justin Tipuric nine times during the game, that took the Welshman to joint top of the lineout catching stats.
Tipuric, the 188cm flanker, is level with 211cm lock Devin Toner and six ahead of 201cm lock Courtney Lawes. During this first article, we'll look at how Wales did the same thing over and over again and never got found out.
Before we look at this in depth, I'm going to share five examples with just the location of the lineout above each one.
Welsh 7m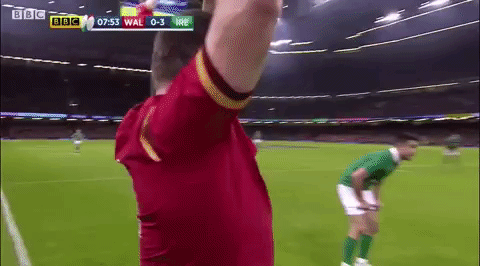 Welsh 40m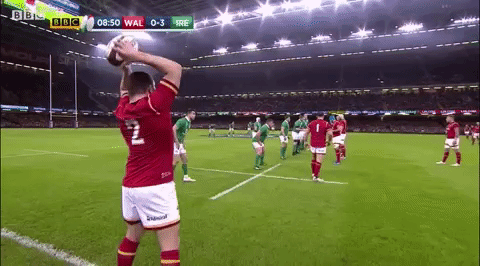 Irish 40m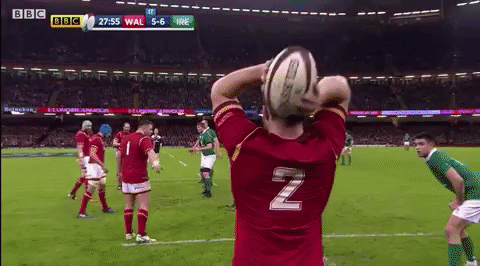 Irish 22m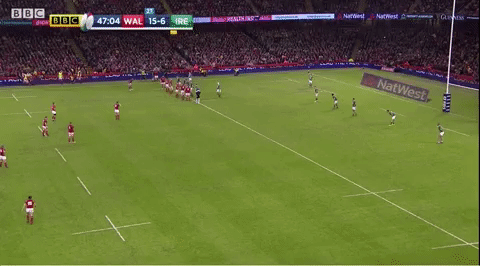 Welsh 35m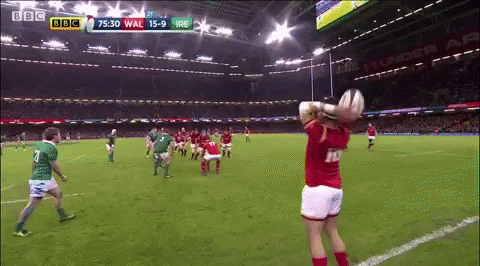 You may have spotted a trend in the above examples. Feel free to shout out if you have, there's five different lineouts – all caught by Tipuric – all caught with no pressure on him. In the first example, the Irish match Donnacha Ryan up against Tipuric, but fail to adjust when the flanker runs to the back.
In the second and third and fourth example, CJ Stander is matched up against Tipuric every time. Stander is a perfectly good lineout jumper, he's the second most thrown to for Ireland.
However, he's consistently caught out by Tipuric's speed off the deck and is made to look pretty inept on a number of occasions. What is unusual is that Ireland are focusing a lot of attention on Alun Wyn Jones and Jake Ball, Jones is the second most prolific lineout jumper for Wales but Ball has caught just two all Six Nations.
Compare what we saw above to the example below when Sam Warburton goes up for the catch.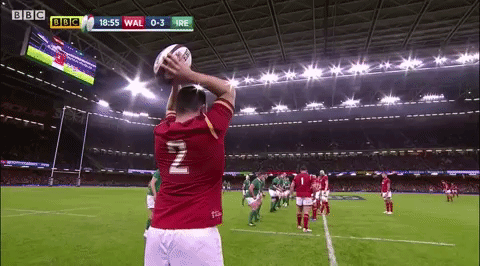 Warburton comes up with the ball but under huge pressure from Devin Toner. That's the last time that Warburton gets the ball at the lineout, from then on Wales continue to hit Tipuric because Ireland can't defend against him.
There was just one time when Tipuric was under serious pressure at the lineout, and it's near the end of the game.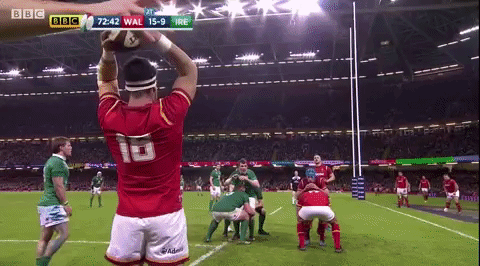 It's basically on the Welsh try line, so this is an automatic time when Ireland would compete and the Welsh lifters just don't do enough to confuse the Irish. For the first time all game, Wales aren't just allowed to throw to the first man under no pressure.
Conclusion
A few weeks ago, England were criticised roundly for their inability to react to the Italian 'Fox' tactic. It took them a whole half, and no doubt a fair bit of help from Eddie Jones to realise where the weakness was and exploit it.
Ireland, however, never ever adapted to Wales' game plan to continually throw to their blue scrum capped flanker.
It's not clear whether this was the plan at the start of the game, or during the week, but once it was obvious that Ireland were neglecting Tipuric in favour of the locks and Sam Warburton it would've been stupid for Ken Owens not to just keep throwing the ball to him.
The Welsh hooker is slowly working his way into a Lions place and he is too good to miss the easy throws that Ireland gave him.
Next week, against France, Wales will have a ton of lineout options; Alun Wyn Jones is a safe pair of hands, Sam Warburton is solid and Justin Tipuric is far better than many people might expect when they look at him.
Jake Ball hasn't been thrown too much but he's another possibility, as is Ross Moriarty or Talupe Faletau. Expect to see Wales throw all the variations out there in an attempt to confuse the French and maintain this constant source of attacking possession.
http://www.planetrugby.com/news/analysi ... r-ireland/